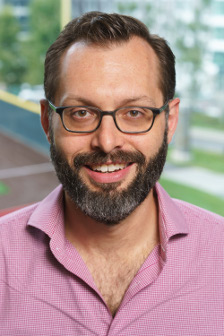 I am a lecturer in the Information Science department at Cornell University.
For information about my current course offerings, please visit my teaching page.
About Me
In May of 2017 I received my Ph.D. in Computer Science at Washington University in St. Louis. Under the supervision of Dr. Caitlin L. Kelleher, I investigated leveraging completion problems to help enable middle school to learn computer programming independently. If you would like to know more about my work, checkout my publications or CV. Alternatively, you can also download a copy of the novice programming environment, Looking Glass, and try out my work!
I am an avid user of open source software. I try to contribute back when I have time. You can checkout some of my contributions at github.
Contact
For inquires related to INFO/CS 2300; NBA 5301 please email info2300-prof@cornell.edu.
For inquires related to INFO 4340/5440 please email info4340-prof@cornell.edu.

If you would like to contact me directly, my email address is kyle.harms@cornell.edu.
Office Hours
My office is Gates Hall 224. Everyone is welcome to drop by during my office hours.
Spring 2022 in-person open office hours (1/30/2022 - 5/11/2022):
Tuesdays, 10:00am - 11:00am
Wednesdays, 1:30pm - 2:30pm
Additional hours available by appointment. Email me directly to make an appointment.